Welcome to Zion's Daughters of Distinction Ministries Inc.
We are a Non-Profit, Community Outreach Organization. Ever since our inception in 2007, we have been able to make a positive change in the lives of over 2,000 families a year, imparting them the basic primary needs and providing them spiritual, mental, and physical support.
Programs like SWAN -(Sisters With a Need) assists not only women, but also families and individuals looking for help with basic needs such as paying electric bills to mental or spiritual assistance such as Grief Counseling.This program also offers FREE HIV/AIDS Testing and Counseling.
Our JEWELS (Juveniles Entering Wellness Education Leadership and Success) Program is a true Jewel in the Heart of Fort Pierce. This six-week program has a 95% Success rate and is designed to Prepare, Restore Support and Sustain positive mindset in juveniles. Our curriculum include: Anger Management, Gang Prevention, Leadership Skills, among many other topics focused on keeping youth out of Criminal Justice System.
"...be transformed by the renewing of your mind"
Romans 12: 2

We are Jewels,
let us therefore handle ourselves with
dignity and integrity.
Allowing our light to shine forever, beaming into the next generation.
By Teresa (Resa) Farnell
---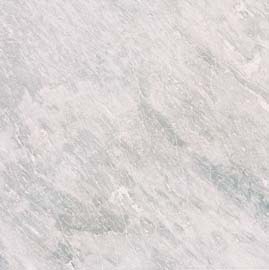 ---
WE SUPPORT OUR SOLDIERS IN THE UNITED STATES OF AMERICA MILITARY!
---
To Make Donations To ZDOD's SWAN or JEWELS Programs
Please Click on Payment Link below on the left corner.
Special Thank you For your Seed Sowing into our Programs.
We are a 501(c) 3 Non-profit organization, your contributions are tax-deductible.
---
---
---
---
OUR MISSION
Bringing women, youth, elderly and their families out of captivity through assisting with development at their full potential as persons; spiritually, mentally, physically, emotionally, and socially.
Bringing juveniles out of captivity by releasing a positive mind set by transformation.

---
Evangelizing the teaching of the Gospel of Jesus Christ especially, but not limited to women and thier families. By adhering to this, they will become save through Jesus Christ and come out of captivity unto the will and purpose of God.
---
Services provided through Zion's Daughters of Distinction Ministries:
Provide mental and physical support to youth, elderly, women and their families.

To enhance the social, racial, cultural, and ethnic unity of youth, elderly, women and their families.

To provide necessary resources to elderly, women and their families who have exhausted all of their resources (on a needs basis).

Provide spiritual counseling, weekly; encouragement and workshops to improve youth, elderly, women and their families' self-esteem.

To help youth, women,and their families with occupational skills to equip them to be marketable for the business and the work industry.

To provide uitility assistance to families in financial need through LIHEAP Program.

Health Services Offering Free HIV Testing and Counseling.
---
Office Address:
Zion's Daughters of Distinction Ministries Inc.
(New location coming soon)
Fort Pierce, FL 34950
Phone/Fax :
Zion's Daughters of Distincition Ministries is an non-profit 501 (c) 3 organization
ZDOD BOARD MEMBERS:
Teresa (Resa) Farnell- Chief Executive Officer Patricia (Patti) Johnson- Chairman of the Board Donna (Dee) Coe- Assistant Chairman of the Board
Quinton Johnson- Board Member Cheryl Handy- Board Member