WOW
Women of Wisdom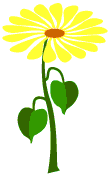 Daugthers Devotion
---
What Christmas is all about
Dec 2012
God created the universe in such precise order that if one star moves two degrees out of orbit without his permission, the whole thing dissolves into cosmic chaos. Yet when He needs to move a star, He can do it like he did for the wise men that first Christmas. The stars in the sky should remind you to follow Christ. But you need you to understand why. Here is a story that I hope will help.
There once was a man with a kind heart. He was educated and well versed and took very good care of his family. His wife, a Christian woman, and she was raising her children in the Church. But this man, as kind as he was, was no follower. He had little belief. When his wife asked him to come to church for their Christmas service the husband responded with, "Why would God lower himself to become a man. It's nonsense. You go ahead, I'm staying home". So he did.
When his family left to church, he noticed the snow flurries and quickly closed the door to prevent the cold draft from coming in and curled up by the fireplace with a good book. Within the hour the wind had grown intense and the delicate snow flurry turned into a blinding blizzard. He went to look out the window when he was suddenly frightened by a loud thump. Something hit the window, but with the blizzard conditions he couldn't see past a few feet. He waited a little bit and when the snow slowed down, he suited up and ventured out to see what had hit his window.
In the field by his house he saw a flock of geese. The geese were apparently trying to make their way south for the winter and got caught up in the snow storm and couldn't go any further. They were stranded on his field flying in circles blind and aimlessly with no food or shelter. A few of them were flying right into his house. The man felt sorry for them and wanted to help them. So he opened the barn doors and hoped they would notice and find their way in there to wait out the storm. But they didn't notice. So then he ran inside and got some bread, and

created a trail of crumbs on the ground hoping they would follow him, and they didn't catch on.
The man grew in frustration and tried shooing the geese in the direction of the barn but they only scattered in different directions, everywhere but the barn. He got so annoyed he screamed, "Why won't you follow me, can't you see that this is the only way to keep you safe, it's the only place you can go to survive the storm, just follow me"
Then he sat in the snow in disappointment and thought to himself, "They are not going to follow me cause I'm a human, if I were a goose then they would follow me" and just like that his thoughts brought him back to the moment he said to his wife, "Why would God lower himself to become a man". Now it all made sense. That is what God had done. We were like the geese--blind, lost, perishing. God had His Son become like us so He could show us the way and save us.
That is what Christmas is all about. It's not about presents, it's not about the decorations or the festive music that calms the savage beast in the mall. It's about Christ arrival, for a specific reason, to save us. So if you're wondering why follow Christ, it's the only place where you can be safe from the storms of life, that's why.
---

"How is praying and fasting going to help?"
June-July 2012
I sat in a room full of kids all anxious to hear the story of Esther. I wish you could've seen their faces as we spoke of the devasting news that the king had allowed the law to pass for the Jews to be killed on a particular day.
I can't help but smile as their eyes lit up with questions. But my favorite question was, "How is praying and fasting going to help?"

What an amazing question it is indeed. Real life is not a happy ever ending story. But the bible doesn't present us with fairytales. The scripture speaks to real life.

There isn't a situation that I can think of that is not found in the bible. For example, a single mom who has lost hope, can be closely related to the story of the widow found in the book of Kings.

A parent torn by the devasting choices of their children. Read how David's son who raped his daughter.

Financial stress, Read the story of Naomi in the book of Ruth. She lost it all.

Feel like you can't bounce back from your mistakes? Read about how Peter betrayed Christ, and Christ still wanted to use him.

I can go on and on. So How does praying and fasting help?

When you pray, you open your heart to align yourself with God's answers. Fasting is the sacrifice you make to show God how serious you are about hearing from him. And when you do so, open your bible and watch it come to life before you with answers.
Does he fix your mess? No, what He does is he guides you out of your mess. When was the last time you prayed and fasted?
Something to think about. To God be all the glory!

---
"WE ARE A PECULIAR PEOPLE!"
APRIL/MAY WOW
BY RESA FARNELL
According to the word of God we are overcomers and over achievers. The Kingdom of God has no place for failure and every negative connotation transforms into a positive outburst. Since we are the children of God, we live in His kingdom. We are like a child in a bubble. We live in this world, but everything we need and our survival is in the Kingdom of God. We are the type of people who go beyond the norm and seek the impossible. We give love when there is no spark left to kindle a fire. We find the last crumb of faith and build it into lasting hope. So... are Christian's normal...absolutely not! Normal is the world's definition for acceptance. Christians know who they are and don't need the world to stamp approval on their actions. We are the peculiar and abnormal sec of people which has took a glimpse of faith, hope and success and refuse to accept anything less. We take our various experiences and orchestra them into a place of "working for our good" because we already know Our Heavenly Father knows the outcome. Since the word of God tells us Our heavenly Father knows how to give His children good gifts, therefore, we have an assurance everything is working toward that "good thing". We take the little and make it much through visualizing we already have "plenty". We are the only Kingdom that can divide a little into much! Peculiar? Yes we are. Overcomers? Yes we are. So...
Stop holding your head down because you don't act like the world!
Stop letting go of your ideas because you don't think like the world!
Stop allowing the world to dictate to you what is right...you be the dictator!
Stop trying to love someone who don't love you and "Just be love"!
Stop reaping all the time and you will find yourself sowing and gathering much harvest!
REMEMBER: WE "do" love not "say" love, because saying only takes the mouth, but doing takes the entire physical body to exercise the true meaning of "LOVE"...WOW!
Learning to
Overcome
Various negative
Experiences
---
Stepped on?
written by Z. Martinez
Inspired by Pastor William Gonzalez sermon
Therefore, there is now no condemnation for those who are in Christ Jesus," Romans 8:1

There is an enemy amongst us that is stepping on the children of God. I have seen the symptoms, where I see a brother or sister in Christ who just can't find joy. They have the answers, they have Christ, but they can't lift their voices in joy because deep inside their soul, they feel stepped on. Could this be you? Ever go to church with a smile on your face but deep down inside your heart cries.
Why does this happen in the church?
Revelation 12:10
Then I heard a loud voice in heaven say: "Now have come the salvation and the power and the kingdom of our God, and the authority of his Messiah.
For the accuser of our brothers and sisters, who accuses them before our God day and night, has been hurled down.
In this particular scripture the enemy is described as our accuser. Day and night there is an enemy that accuses you. Here are some questions you have to ask.
How does the enemy prowl within the church walls; within God's people? He seizes the opportunity! There is usually something from our past that we haven't resolved yet, or we handled badly. None of us, have no past. We all fall short, pretending to have it all together in perfection is a red flag of distress.
1 John 1:8 If we claim to be without sin, we deceive ourselves and the truth is not in us.
There are even open windows of opportunities in people blaming themselves for being a victim. Some people are living with the oppression for not meeting expectations that were not meant for them to meet. There are windows of opportunities of people feeling they are "alone". Elijah thought he was alone too, and I love it when God questions where he got that idea. There were 700 prophets that had not kneeled to Baal yet, but Elijah thought he was alone. Those are opportunities, windows we leave open to be accused. Accused of being worthless before God's eyes. Accused of not being treasured and loved. Accused of not having what it takes to even try to be a child of God. The accusations are so hard to listen to that we shut down and find ourselves not moving because we feel worthless.

1 John 1:9
If we confess our sins, he is faithful and just and will forgive us our sins and purify us from all unrighteousness
Read verse 9 again, over and over again. The enemy wants to make you believe you're not worth it. You're not supposed to listen to that nonsense. YOU NEED to go to God's word. Every time the thoughts come back REMEMBER GOD'S WORD. When the accuser comes back... REMEMBER GODS WORD.
"Therefore, there is now no condemnation for those who are in Christ Jesus" Romans 8:1
I can turn this into a book, with scripture after scripture reference that supports who we should be listening to. But I'm sure you have a bible and can read it yourself. Resolve your past. Pray and be specific with your sins. Go back and fix it. Ask for forgiveness to those you hurt, face the unresolved and ask God for guidance on how to resolve the past. And watch the spirit of God purify you and lift the burdens from you.

So.....What's the answer?
Just incase you didn't catch it already, The word of GOD! The word of God can remove the foot that steps on you. So when the accuser comes in accusing we can say, "I know I'm a sinner, but the blood of Christ purifies me".
Matthew 11:30 "For my yoke is easy and my burden is light."

God does not put on you expectations you can't meet. He doesn't give you a package you can't carry in a healthy manner. He didn't call you to live a life under the accuser's foot? God doesn't ask for perfection, only He is perfect. What he expects is for you to listen to Him, love him, set yourself apart for him and RELAX IN HIS GRACE!
I must conclude with this:
Romans 8:31-34 31 What, then, shall we say in response to these things? If God is for us, who can be against us? 32 He who did not spare his own Son, but gave him up for us all-how will he not also, along with him, graciously give us all things? 33 Who will bring any charge against those whom God has chosen? It is God who justifies. 34 Who then is the one who condemns? No one. Christ Jesus who died-more than that, who was raised to life-is at the right hand of God and is also interceding for us.
RELAX IN HIS GRACE.

---

THE IMPORTANCE OF THE FIRST STEP
Z.MARTINEZ
JAN-FEB 2012
"As surely as the LORD your God lives," she replied, "I don't have any bread-only a handful of flour in a jar and a little olive oil in a jug. I am gathering a few sticks to take home and make a meal for myself and my son, that we may eat it-and die." 1 Kings 17:12

I love this story very much. I have read it many times and it never fails to speak to me. The widow here is speaking to Elijah who asked for food and all she had left was a handful of flour in a jar and a little olive oil in a jug. It was all she had left in the world and Elijah was asking for it. She didn't have a clue to what truly awaited her. Her expectation was to eat the little that she had left, feed her son and die. Instead she gave to Elijah what he asked. I wondered what went through her mind. Knowing this was the last of her resources and a stranger was asking for it, yet she gave it to him. What a reflection of her heart. I wondered if she saw how hungry Elijah was and felt sorry, or if his reply spoke profoundly in her heart where she believed him when he said "Don't be afraid. Go home and do as you have said. But first make a small loaf of bread for me from what you have and bring it to me, and then make something for yourself and your son. 14 For this is what the LORD, the God of Israel, says: 'The jar of flour will not be used up and the jug of oil will not run dry until the day the LORD sends rain on the land.'"
It was indeed a sacrifice on her part. But she did it, she took the first step in obedience and sacrificed a days meal. And just as Elijah had spoken on behalf of God, her resource never ran dry.
She isn't the only one in the bible. Think of the women who bled for 12 years, she left the security of her home, where by law at the time she needed to stay home, she was unclean. She knew this and took the first step out the door seeking the man she knew would heal her. She reached through the crowds in her unclean state and touched no other than the son of God himself, Jesus. The results... she was healed. But it took the sacrifice, it took the first step.
What about Abraham, called to leave him home. All that he knew, all that he had made for himself, and just go to an unknown land holding on to the word God spoke. Then God tells him that in his old age he will have a son, and he does, and he loves him. What an amazing gift, to get the impossible and then God ask for his life. Abraham waited so long for Isaac arrival and now God wanted him as an offering.
Your offering is the expression of your heart. Abraham put his heart on that table.
What Isaac do you need to give up this year to go to the next level? Is God asking for everything? Are you willing to give everything? I know its alot to ask for, I know its easier said than done. But if you flip through all the pages of the bible every promise was kept and everyone who believed, sacrificed and took that step came out better than they expected. I know its a big deal, but the reward is greater. Peter couldnt walk on water if he didn't take the step out the boat. Nothing happens unless we sacrifice, and take the first step.
If you want to be saved, you have to take the first step, if you want to be forgiven or need to forgive you have to take the first step, if you want restoration you need to take the first step. If you want healing; take that first step in faith. If God is calling you to take that first step, then embrace His calling. This step will take you to the next level; take the first step it will change you forever.
---
Is this Christmas ?
Dec 2011
"For God so loved the world that he gave his one and only Son, that whoever believes in him shall not perish but have eternal life" John 3:16
It's the Holidays. However, it's not about shopping, it's not about the festivities and it's not about the lights or snow. To be quite honest I don't care if Christ was born on December 25th or not. I just love that He was born. And this holiday season might bombard you with stress of shopping and still managing to pay the bills, but don't forget Jesus. Here is a story that I hope puts things in perspective.
There was this young girl who took a long walk through the snow to visit a local missionary. She was in her last trimester of pregnancy and needed something that she knew this missionary had. She didn't understand what, she just needed to go. As she walked under the underpass of a road the snow came down harder and suddenly the pain struck fear in her. She was about to deliver her baby and she was walking through a snow storm. The pain became so unbearable that she delivered her baby below the underpass. It was a road few traveled but she prayed someone would show up and help her.
The following morning the missionary woke up with this young girl on her mind and decided to visit her. So she got in the car and on her way said a prayer for the young girl and her baby to come. The roads were very slippery, so she drove slowly and right before the sight of the bridge her car slipped off the side of the road taking her down the hill into the underpass below. She got out of the car and started to inspect the vehicle to see if there were any damages when suddenly she heard the sound of a baby's cry. In following the sound she found a sad sight. There laid the young girl with her baby in her arms, she had taken off every article of clothing and wrapped it around her baby to save his life and she froze to death, for the love of her child.
The missionary raised this boy as her own and every year on his birthday the missionary told the story of his mother's sacrificial love. On his 12th birthday he asked the missionary if he could visit his mother's gravesite and so they did. When they arrived he asked if he could go alone. She watched him from the vehicle as he approached the tombstone and took off his hat and laid it on the ground before the tombstone that read her name and said, "Was it cold like this momma" then he took off his scarf and said, "was it cold like this momma", then he took off his coat and said, "was it cold like this momma". He continued and took off every article of clothing that kept him warm and knelt before her grave in tears loving the mother he never met and said, "Momma, did it hurt like this?"
This Holiday season can I challenge you to look at Christ as this boy looked at his Momma? Will you ask, "Jesus did it hurt like this?" as you sacrifice self. Will you say, "Jesus did it hurt like this?" as you take off every article of selfishness. He died for our sins. This Christmas don't lose sight of who He is, and what He has done for us! To God be all the Glory!

---
NOV 2011
"Behold I make all things new"

I'm currently reading a book on Spiritual Leadership and there is this one chapter where they speak of certain leaders through out history, good and bad. As I traveled through the pages it was if the words tugged on my heart. One of the leaders the author spoke of was Martin Luther King Jr. Apparently his father was abusive and when his grandmother died he was so distraught he threw himself from a second story window in a suicide attempt. Abraham Lincoln was so estranged from his father he refused to go to his funeral. Eleanor Roosevelt was from a family of alcoholism, child molestation and abuse. There were many stories, but the highlight of it all was summed up eloquently by the author, so I will quote him.
" So many of history's great leaders suffered major failures, crises, and disappointments in their development as leaders that these traumas almost seem prerequisites to leadership success"
No experience, good or bad, is ever wasted. God uses it all. The harmful past molded the characters of our great leaders, only God could do something like that.
Do you feel that your past is holding you back from moving forward? No it isn't it is molding you. Do you feel your past has tarnished your image? No you are made in the image of God. I know its hard to get over your past so here are some points.

1. ACCEPT WHAT HAPPENED. If you don't you'll keep reliving it.
2. BURY THE PAST OR LIVE WITH ITS GHOST. Rehashing old hurts is like watching the same movie over and over expecting a different ending.

3. GET OUT OF THE BLAME GAME. Don't waste your time. When you blame yourself you multiply guilt and chain yourself to the past, and increase your already low self esteem. When you blame God you cut yourself off from His power.

4. STOP PUNISHING YOURSELF WITHT HE "IF ONLY".

5. MOVE FROM PAIN TO GAIN. Healing takes time, so expect some anger, fear and sadness. Don't disown them; they're part of the process. But don't adopt them either; know when its time to move on. You can't walk backwards in the future.

6. NOW START LOOKING AT IT DIFFERENTLY. Ask "How did it make me stronger? What do I know now that I didn't know then? Don't focus on what you lost, but on what you gained.
INSTEAD, TRUST THE ONE WHO PROMISED TO "MAKE ALL THINGS NEW", AND MOVE FORWARD.
All of us have things we'd like to change of ourselves, but when God created us He said, "It was very good" (Gen 1:31) Start seeing you as God see's you.
---
SEPT/OCT
2011 Z.Martinez
"Therefore, there is now no condemnation for those who are in Christ Jesus" Romans 8:1

Have you ever felt like you can't get things right? Every wonder why God wants to even deal with you anyway? If there is one thing law does to you, when you know it well is make you feel convicted and condemned. You can't tell if it's a spirit that taunts you or just you're conscious. You feel like your not where you should be and there's a sense of lost hope that things will never change.

The truth is that we listen more to Satan's promises than God's promises. Because in the depths of our hearts what we feel we deserve, is not the mercy of God. So we run and hide. But you can't run from God. Even in the midst of your sins He is there whispering. When you turn your back on him He's calling you. You can lie to yourself and say you don't hear or see it, but if you're reading this and you have turned away from God because of self condemnation, know that He knows you and still loves you.
The psalmist marveled as he said, "Where can I go from your Spirit?" He questioned with delight, "Where can I flee from your presence? If I go up to the heavens, you are there; if I make my bed in the depths you are there" (Ps 139:7-8)

You can run, but you can't hide. Do you remember the story of David and Bethsheba? David not only slept with a married woman and impregnated her; he had her husband killed to cover up his mistakes. And with all of that God loved David. I am sure his heart weighed heavy of his guilt, I'm sure people did not let him forget it. I'm sure he lost sleep due to the anxiety if God would even forgive him or even want to deal with him again. He gave into a desire that for years later his consequences were blood shed. But God still loved David.

David could have just thrown in the towel, departed from God and said, "I'm king I'm doing things my way" but he fell to his knees with a contrite heart, which scripture says, God does not despise. David could have allowed the depression to consume him and take his own life, but he knew the benefits of standing by the side of God. Stop listening to the lies and remember God's promise. Romans 8:1 is one of the many promises. If you're feeling self condemnation it's a clear indicator that your heart is contrite. Now is the time. No need to run, or run back, He's been with you the entire time waiting for you to turn it over. Turn it over. To God be all the Glory
---
I DIDN'T LEAVE YOU!
August 2011
by Evangelist Teresa Farnell

"And, behold, I am with thee, and will keep thee in all places whither thou goest, and will bring thee again into this land; for I will not leave thee, until I have done that which I have spoken to thee of." GENESIS 28:15

How many times have you been walking on a road and happen to glance at something shiny along the side. You began to contemplate whether to go over and look at it or keep walking. You tend to make a double take, because it is so appealing. Then you detour off your route to see if it is something valuable. When you get to the item, you see that it is a gold coin; you look further and see another coin, then another...until you have lost sight of the road. This is what happens when we forget to stay focus on where God is taking you. The road in this scenario represents "God". As long as we were walking on the road and looking ahead, we didn't delay or detour our destiny and blessings. But, as soon as we glance over to the left or right, something will capture your attention. It is up to you to glance or look. If we glance we will stay on the road, because a glance is quick and has no focus, but a look engages you into an entertainment. In John Chapter 4 tells us, the lust of the eye (the shiny item), the lust of the flesh (wondering if it is valuable), and the pride of life (the continuation of seeking the item). These are the three areas, that Satan and our flesh tends to use to keep us from walking completely with God. If we stay focus and stay on the road, God will do that thing He has spoken He will do! Remember your breakthrough depends on whether you stay on the road.
Breakthroughs don't happen when we stop...they happen when we stay on the road with God. Pressure will come, but you must remember...anything that breaks causes a lot of pressure. Think of a baby about to be born. If the doctor stops the pain with medication, it delays the birth of the baby. Even though the baby causes a lot of pain...labor pains are important, because it keeps you focus on what is about to come forth..."your breakthrough". When labor is over, and the baby breathes life air on his or her own, they become a reward. This baby is not just a blessing to the mother, but to the entire family. So if you stay on the road, your breakthrough will not only be a reward for you, but for your entire territory. Therefore we must stay on the road with God.
Jesus said "I will never leave you"...so why did you leave! WOW!

---
It Happened Just Yesterday!
By Evangelist Teresa Farnell
July 2011
For we are but of yesterday and know nothing, because our days upon earth are a shadow :) Shall not they teach thee, and tell thee, and utter words out of their heart? Job 8: 9-10
Have you ever looked at your life and thought, "If only I could change what I did on yesterday"? I believe all of us one time or another wish we could go back and change some of the things we done in our past. For example; fallen relationships, financial decisions, care of our health, parenting, job loss , there would be a number of things we would attempt to alter, just to change our yesterdays. But a person that lives on yesterday repeats yesterday and perhaps never sees the outcome of tomorrow.
I am reminded of Job and all of the afflictions that came upon him, starting from his territory unto his physical body. Job didn't charge God wrongly, but his circumstances cause him to focus on the affliction instead of the one who controls the afflictions. Job kept looking at his yesterdays, even when his three friends came to visit him they kept blaming Job for his afflictions, not realizing that his yesterday afflictions where a door way to receive todays blessings. Job eyes only began to open when the spirit of God used the youngest, Elihu. Job affliction could not be resolved until he realized yesterday's problems were lingering today because he kept looking at them. Job needed to focus on the source of life for yesterday, today and forever more. Job needed to remember God is the source of life and have the ability to alter yesterday's problems into today's victories. After Elihu stop speaking to Job (because Elihu spoke with wisdom from God), Job was ready to hear directly from God.
You see, Job was allowing his yesterday burdens to carry over. Just because they are there, don't mean you have to entertain them. It doesn't matter whether; he lost his cattle, family or even his health on yesterday. What really matters is what God has to say about it today. In Job 42: 5-6, Job realized his acquaintance with God was by what he was hearing, but now his eyes were seeing God for who He really is. When Job spiritual eyes began to see the deity of God, Job conversation began to change toward the wonders of the creator. According to the scripture when Job changed his focus, his breakthrough was manifested. All of the positive things Job accomplish and lost, God gave him three times as much including adding more years to his life, giving him the capability to enjoy it. Because it was all about God getting His glory in Job's yesterdays. Only when we turn our focus away from yesterday and place our eyes on God, is when we will really be able to say "It happen just yesterday!"

Remember: It happens yesterday...the day before this present day...therefore it is the past and no longer controls today! WOW!
---
Take a good look
June 2011
Take a good look.... At who you were when you got called" 1 Co 1:26
Think back with me just for a moment. I promise we won't stay there long. Think back to the moment where you were wrong. To a time where you sinned against your brother or sister. Where you lied, cheated maybe possibly destroyed something. Do you remember what it was like? The pain in your heart that wouldn't let the air escapes your chest cavity. You were wrong and you were caught and there was no hiding it. Some still live with the painful secrets of yesterday. And now you're in the church. Does that make you a hypocrite? NO.
What people outside the church fail to understand is that when you truly understand sin, then you truly understand why you need a savior. Sin has a way of bringing us to our knees, breaking us, convicting us and judging us. Do you remember when you walked in church that day and you felt that someone knew and every stare you received felt like a stone thrown. And there was nothing you could do but get on your knees asking God to just notice you and turn to you and save you because no one else can. There is beauty in brokenness, it's at that moment where you find yourself with only one hope and that hope is the need of a savior.
Ok, now the past is over and you remember that pain vividly. Good, now look at the new church comers coming in looking for the same. You know the saying, "What would Jesus do?" WWJD. Here is a template of how he worked, when he saw the woman by the well, he didn't see a woman with five failed marriages and a scandalous affair he saw a woman who was going to evangelize to Samaria with passion. When everyone around him saw the man on the mat, he saw the man that walked forgiven. When everyone looked at Matthew like a vile tax collector, Jesus saw him as a loyal disciple. Everyone saw Peter as a compulsive fisherman, Jesus saw him as a man that would build his church. Everyone saw Paul was a persecutor of Christians and with a prideful smile, smiled upon the death of Stephen, Jesus saw him as the writer of the epistles that would edify his church.
Don't you get it, people can chose to live in their sin but when they walk into that church they are looking for a savior and we should look at them like Jesus would have. We all battle with our flesh, we are born into a world of sin and we need to recognize that we can't conquer; it's Him who is in us, who is greater than him of the world, that conquers. We need a savior, a hero to save us from ourselves.
So you're feeling pretty good that this is not you now, right? Your in good standing with God, you been there done that and your walking in victory. Amen! Have you shared your path to recovery and victory with the hurting world around you? They need a savior too."...Don't think you are better than you really are. Be honest in your evaluation of yourselves, measuring yourselves by the faith God has given us" Romans 12:3
Your past sin is not to condemn you, the evaluation is just to bring to light the compassion God wants you to carry on others today. We are not called to tear down, but build each other up. I don't care how sever the sin is, one perfect man who never sinned carried the sin of the world. That means everyone, no exceptions. We are all God's children; let's stop casting stones and start building each other up. Let God do the judging, He is the only one credible of doing so. And if you must correct someone, correct in love, not judgment, reach out like you want to save them not hurt them. Let Jesus work through you to be the healing for a hurting world. Help people breath the breath of life. To God be all the Glory!

Adjustments are necessary
May 2011
Adjustments are necessary:
Noah could not continue life as usual and build an ark ( see Gen6)
Abram could not stay in Ur or Haran and father a nation in Canaan (see Gen 12:1-8)
Moses could not stay on the back side of the desert herding sheep and stand before Pharaoh ( see Ex.3)
David had to leave his sheep to become king (see 1 Sam. 16: 1-13)
Amos had to leave the sycamore trees to preach in Israel ( see Amos 7:14-15)
Jonah had to leave his home and overcome a major prejudice in order to preach in Nineveh (see Johan 1:1-2, 3:1-2; 4: 1-11)
Peter, Andrew, James and John had to leave their fishing business to follow Jesus (see Matt. 4:18-22)
Matthew had to leave his tax collectors boot to follow Jesus (see Matt. 9:9)
Saul (later Paul) had to completely change directions in his life to preach the gospel to the Gentiles (see Acts 9:1-19)

There is this pop theology that following Christ is on the road you want to take, and there is some truth to that. "It is God who works in you to will and to act according to his good purpose" Phil. 2:13. However it's not easy and it requires adjustments; adjustments that most do not want to make. Many of us want God to give us an assignment, but the problem is that many of us are not ready or interested in making adjustments in our lives.
But here is a hard truth to swallow and meditate on. If you refuse to make the adjustment, you will miss what God has in store for your life. There are many who claim to have faith but those who act out their faith demonstrate what they truly believe.
Are you feeling the call but struggle with making the adjustment? Maybe its in a circumstance, in your relationships, in your thinking, your commitments, your actions or your beliefs. Adjustments prepare you for obedience, and if you're wondering if it's worth it, take time to study each bullet above, each of them found it to be worth it.

You ready?
---
Packed Accordingly?
"For my iniquities have gone over my head; like a heavy burden they are too heavy for me" Psalms 38:4 KJV
April 2011

Feeling empty? Unhappy? Depressed? Anxious? Guilty?
This is exactly what David was emphasizing in this scripture.

As humans we derive pleasure from our sin, but this pleasure is only temporary. In the morning we all wake up feeling the sentiments written above; why? It's simple really. We are created in HIS image that means his fingerprint is engraved in our hearts. In other words, what we call morals, that inner instinct to distinguish between right and wrong, what separates us from the animals, it triggers our conscious.

When moral conduct is violated, it devastates our souls. Our conscious is affected, and makes us feel guilty which brings on anxiety which pushes us into depression which overall affects our health. And when we ignore the moral code engraved in our hearts, our hearts grow cold to what is Holy.

So what's the answer? A pure life equals a clear conscious. I know... easier said than done. Sin is everywhere and extremely tempting but here is good news.
"We know that our old sinful selves were crucified with Christ so that sin might lose its power in our lives. We are no longer slaves to sin." Romans 6: 6
BUT... Sin isn't going to go away by itself.

12 Therefore, dear brothers and sisters,[a] you have no obligation to do what your sinful nature urges you to do. Romans 8:12
I don't know who told you, you can't overcome your current situation. You definitely can.

Imagine preparing your luggage for a trip. If you know the weather conditions you pack accordingly correct? Well when the God of the infinite universe created you, he packed you on purpose for a purpose. He knows your beginnings and He knows your end and he knew the storms life would throw at you, therefore he packed you accordingly.

For I know the thoughts that I think toward you, saith the LORD, thoughts of peace, and not of evil, to give you an expected end." Jeremiah 29:11 KJV
To God be all the Glory!
---
"Who touched my clothes?"
Mark 5:30
March 2011
There is a constant cry amongst us humans that is commonly gestured with a throw of the hands up in the air. "What does it matter?" It's a sign of defeat; this cry often comes accompanied with a negative self reflection. "Why bother fighting for anything, I'm going to lose." And the argument becomes heightened when it's before God, "Do I even matter for you". Why do these things keep happening to me? Why is this pain perpetual? Why... Why...Why? Do I matter to you?"
I have read the story many times over and over again of the woman who had an illness and bleed for 12 years. How she, through faith and the risk of persecution, reached out in her unclean state and touched a clean man. But not any man, she touched a clean man, a man who she knew had the power to heal her. Jesus was surrounded by a large crowd and immediately felt power leave him and he turned around saying, "Who touched my clothes?" And the mind boggling part of this scripture is when the disciples responded with. "You see the people crowding against you," his disciples answered, "and yet you can ask, 'Who touched me?' ". (Mark 5:31) In other words, why does it matter? Why do you care?
Have you ever taken a look at the vast universe and then look at every detail of it, down to the microbiology of life. It's so intimidating that you can't help but feel insignificance in its vastness and wonder how could God find you or even hear you in it all.
Apparently one person does matter to Jesus. He cares enough to find what other considers a needle in a haystack. Jesus stopped to seek out one person and attend to her. If you read the series of events that happened before and after every time Jesus was called his response was "So Jesus went with him". There was a child, then a powerful man, then a desolate woman. Jesus did not distinguish between power and powerless, young or old, everyone that called him was answered even when the audience around him, even his own disciples, said, "What does it matter?"
He is the same today as he was yesterday, so with that said, "YOU MATTER".

"How great is the love the Father has lavished on us, that we should be called children of God!" (1 John 3:1).
To God be all the Glory.
---
""I am the way"
Jesus answered, "I am the way and the truth and the life. No one comes to the Father except through me. "-John 14:6
Feb 2011
I heard this story and BOY did it put this scripture in perspective. I hope it does for you as well.
"I had to go a farm one day and here are the directions the farmer gave me, 'About a mile after the city town line your going to see a big red farm on your left. Keep going till you see a road on your left then go a mile or so down that road till you see a big tree. Take a right there and just keep going till you see a really big rock...' I wrote the detailed directions and one day I got to the farm. The following day the farmer came with me, but took me another route, one that I would have never found on my own. But he was my map, so I listened and obeyed"
The first day the gentlemen wrote down the details and through careful driving found his way, the following day when the farmer went with him he discovered a new way, one he would not have discovered on his own and even if he was on it, he wouldn't know where to go. Imagine the fields? I get lost with someone giving me a major department store as a landmark can you imagine someone saying, "Look for the rock"?
So it is with your spiritual life, there is only one way, the way, and it's Jesus. He is the map. It doesn't say:
"I will show you the road"
"I'm going to give you a map"
"I will tell you which way to march"
The scripture says "I am the way" Jesus knows the walk, he is the walk. When you learn to trust in the Lord you discover what freedom really is. It requires trusting him, one day at a time, and one step at a time. You can only get so far on your own. You don't want to end up on a detour in life; it's a waist of time and energy.
Imagine the anxiety that comes with following the detailed directions? "Did I miss the rock? What if the rock is not that big and I missed it and it was the rock that was a half mile back? Was that dirt road back there the one he meant? What if he meant a paved road?" Now imagine having the "map" not a gps system that can lose signal, the "MAP". There is this sense of peace that "hey he knows where he is going all I have to do is listen and obey" The ride is ten times more peaceful.
So make a choice, your way? Or follow "the way"- Jesus. To God be all the Glory!
---
MAKE THE CHOICE
BY Evangelist T. Farnell
Jan 2011
"Instead, let the spirit renew your thoughts and attitudes" Eph 4:23
2011 is finally here and I'm not going to encourage a New Year's resolution. But I do have something vital to say. The choices we make today will change our lives forever. With that said, think. Think like your life depends on it. I know that God is in control but let's not be naïve, God gave you a brain for a reason and He wants you to use it.
Our bodies are chemically wired in a way to desire certain things, and it doesn't matter how much wisdom and knowledge you have, or how much God given talent you have or how privileged you are or what ministry you're in- YOU ARE GOING TO WRESTLES WITH YOUR PASSIONS.
In 2011 you will be tempted and there will be some fallen moments, and if there is; remember Proverbs 24:16
"For though the righteous fall seven times, they rise again, but the wicked stumble when calamity strikes"
Get back up and do it all over again. This time you have is your training ground not your trial period. Practice will make perfect but you have to practice. Practice saying no to sin.
Here are some steps to live by:
If it causes you to sin, even just in your heart, meaning the thought has not manifested; run for the hills, run like Joseph ran from Potipher's wife.
Don't let guilt overtake you. Its normal to feel guilty when you have made a mess, repent and then...
Move on. Don't look back or you will be a pillar like Lot's wife, unable to move. Let go, and I know that's easier said than done, but let go.
God will in time restore you and renew your thoughts and attitude. Who cares what others may think, care of what God thinks. Don't risk your eternal salvation for something uncertain. God is certain. Not everything good is from God, but everything from God is good.
Hold on to his promise, He hasn't forgotten you. But if you stay where you are in your sin, its hard for you to hear him tell you how much he loves you and the plans he has for you. Jer. 29:11. And don't compromise, what happens when you take "com" out of compromise? You're left with promise...Hold on to that.
Let God renew you and if you stay in His presence and do things his way... He and He alone can change the circumstance for His glory making you victorious. But it's a choice, which God is expecting you to make. No need to wait for a miracle or a supernatural experience, it all starts with a choice. To God be all the Glory!
"WHEN YOU DON'T MAKE A CHOICE, YOU MADE A CHOICE"
---
To my beloved
Sisters,
Remember who you are and never lose sight of who died for you because you are worth it. You are valuable.
Have a blessed Christmas and Prosperous New Year!
Sincerely,
Evangelist Teresa Farnell
Executive Director and Founder
---
Its never too late
Dec 2010
"Therefore, if anyone is in Christ, the new creation has come: The old has gone, the new is here!" 2 Corinthians 5:17

Feeling disconnected? I don't know about you but I know who I am and I know what I have done and I know what I am doing now. Every morning I look in the mirror and say, "What did you do to make your life count?" and I wonder if I died today what would others remember? What would they say of me? Would my dark dirty secret surface and tarnish my image? Would anyone remember me?
Who did you want to be growing up? And are you that person? It's not too late to change.
Do you remember the story of the thieves who hung by Jesus? The story is in the book of Luke Chapter 23:
39 One of the criminals who hung there hurled insults at him: "Aren't you the Messiah? Save yourself and us!"
40 But the other criminal rebuked him. "Don't you fear God," he said, "since you are under the same sentence? 41 We are punished justly, for we are getting what our deeds deserve. But this man has done nothing wrong."
42 Then he said, "Jesus, remember me when you come into your kingdom.[d]"
43 Jesus answered him, "Truly I tell you, today you will be with me in paradise."
It wasn't too late for the Thief that was on death row. If you note, in his request he said "remember me". Jesus is a man of his word, not only did he remember him but two thousand years later we are reading about the Thief who wanted to be remembered. Countless will read his story and remember him. It wasn't too late for him; it's not too late for you.

There is this saying I have heard on many occasions and it surfaces now once again. "Take a walk through the cemetery, I bet many of them would give anything to trade places with you". Make your life count. The greatest gift one can get this Christmas is the gift of life, and Christ died to give you that. You have a second, third, fourth.... Whatever it takes. You have another shot at life, because he makes all things new. To God be all the Glory!
---
No More Bare Minium!
WOW
By
Sister Teresa Farnell
"Hast not thou made an hedge about him, and about his house, and about all that he hath on everyside? Thou hast blessed the work of his hands, and his substance is increased in the land." JOB 1:10 KJV
You are probably wondering why the story of Job was written in the Bible. Most of us believe Job was written to encourage us through trials and tribulations. But I found myself looking at the beginning of Job's life. There was something very important that took place before he was tested. Job was favored by God. Why was he favored by God? Job's heart was perfect toward God: He desired to please God, feared Him and did his best to avoid evil. Job didn't compromise with his family members. Sometimes we can't see the fullness of God's blessed hand because we have allowed sin to creep into our territories; because our family members are not saved, we allow them to disrepect God and never say anything. Listen: Job's seven sons and three daughters feast with drinking and parties in their own houses. I am sure Job taught his children to respect God, but Job continually presented his children before the Lord because he didn't want any holes in his hedge. Unconfessed sins put holes in our hedges. Therefore, we only see the bare minium of what God has for us.
What is this hedge that was around Job? It was Our Father's divine favor surrounded around Job. Psalm 5:12 KJV states "For thou, Lord will bless the righteous; with favor wilt thou compass him as with a shield. That's right! A shield is around the righteous. This poweful shield was around Job's entire territory; his house, all that he had, even every thing that he touched increased. What an awesome Father! When I look at this shield, I can picture a fence that God has control over. He has the key for going in and coming out. All we have to do is live righteous and this powerful shield yields us favor even outside of the hedge. Notice Satan had to present himself to God to touch anything of Job's territory such as, his livestock, his servants, his sons and daughters, and even his physical body. Satan could only touch what God allowed him to touch. This is why Job's trials were in different stages. What an awesome state to be in...in the sight of God! Because Job didn't compromise with the world system, he didn't have the bare minimum until our heavenly Father took his divine shield from around him. Job knew that everything that he had possessed or accomplish came from God, so when difficult times came He knew who was in control...God. Believers are not suppose to live their lives as bare minimum...we have an overflow, because God always prepares his children for the time of famine. It is up to us to listen to his instructions and act on them. Therefore we must go back to God and closed up the holes in our hedges, so we can reap our harvest in the right season. We must desire with our entire heart to please God. Lets Clean up the weeds around our territories, so the harvest that God has prepared for us can come forth, but not only come forth, but have a divine shield of favour that Satan or no man can touch without God's permissive will. No more bare minium! I want the overflow! WOW!
---
Ouch....that hurt!!
10/01/2010
Though he was a Son, yet learned he obedience by the things which he suffered; And being made perfect, he became the author of eternal salvation unto all them that obey him;"
Through our journey of life we tend to want everything to run smooth, perfect and never rock our little world. I wish I could tell you this will always happen, but it doesn't. During my walk with Jesus, I have come to realize, no pain! No gain! Let's think for a while: When you where a child your character was molded and shaped through the disciplinary actions of your parents or others. For example; Mom told you not to eat the chocolate cookies she just baked…why? It will ruin your appetite for dinner. But because you wanted it "now", later on, you began to get a stomach ache. Who is the one to blame….me! What did you learn? Listen to mom? No…you learn to not eat chocolate cookies before dinner. Nevertheless, you should have learned through that horrible stomach ache to listen and obey. The main purpose of this scenario was to "Listen to mom". We tend to think every thing that happens to us is about what is happening now.
Yes, it is connected to the "now "situation, but is not the significant big picture. Jesus the Son of our heavenly Father didn't learn obedience just for Himself, but it was also for us. Due too, Jesus was now in a human body which was not immune to sin, but He loved His Father so much that He wouldn't entertain or engage in sin. Through his suffering He learned to listen and obey His Father. Jesus also trusted our heavenly Father with building His spiritual character while He was on this earth in order to lead us into the perfection of salvation. Our heavenly Father knew we needed a human example, which will listen, obey and not complain. This is one of the reasons JESUS was born and NOT just came down from heaven like an angel. It is much easier to listen to someone who has been a living epistle of the same infirmities and weaknesses that you have encountered. If our Heavenly Father would have sent down Jesus in His heavenly form, He would have been of non-effect. But because He was able see, feel, touch, hear and taste every fallible situation in our lives, we are able to trust and believe that suffering is more than a hurt. It is the door opening to a Father-daughter or Father –son relationship. Suffering takes us through the process of seeing the actions of the spiritual world and the kingdom of God. The more we suffer, the more we draw closer to the creator.
Why? Because, sooner or later you are going to stop running around like you have lost your mind because of the hurt.

Then you will began to inquire to our creator what is the purpose of this pain, what is the purpose of this humiliation or hurt?

These questions began to draw us straight to the Father; this is what He wants…a relationship with his creations (his children).

Because of this, we are able to see the big picture.

The longer you suffer….the clearer the picture becomes.

Each time we suffer, it leads us into another picture of perfection.

Finally you will be able to say "
This is not about me…this
is about me being in position to receive what God has prepared for me."
If you put a band aid on a bruise without taking care of it, there is a possibility of slow healing. But if you keep feeling that pain, you will finally began to look closer at the bruise, and find away to quickly take the pain away.

In other words, if it hurts badly enough, you will remember the consequences and refuse to repeat that area of pain again and began to find ways to prevent it from happening again.

It is through the pain we learn discipline and obedience.

NO ONE likes pain!

Pain is a help not a hurt.

It is through pain that we are able to stop, think, refocus, and move forward.
"…After that ye have suffered a while, make you,
perfect, stablish, strengthen, settle you."

I Peter 5: 10
Now, you have place yourself in the position our heavenly Father have already seen in the beginning
WOW!
---
ITS TIME TO CALL DOWN FIRE FROM HEAVEN
SEPT 2010
"Hear me O Lord, hear me, that this people may know that thou art the Lord God, and that thou hast turned their heart back again." I Kings 18:37 KJV
Do you wonder why God uses fire when it is time to purify...perhaps it is because, fire is the only element that can consume anything in an instance and leave no trace of the present state. Fire damage always leaves an affect for repair or rebuild. When Elijah called fire from heaven, he waited for a specific time; pass noonday. He knew this was the timing for the sacrifice. Our heavenly Father is a God of order. We just can't call fire from heaven when we feel like it. God knows the perfect time to reject, breakdown or restore. We tend to desire God to move on our timing... which means we want our heavenly Father to bow down to our will. God is immutable, he does not change...He doesn't answer to know one but Himself. . I look at fire as the answer to prevent, protect and change situations. Sometimes we are too busy looking at the situation until we forget that fire must come down from heaven...in other words "A change must take place". The children of Israel had to decide who they were going to serve, God or Satan (other gods).
We too have to decide who our Master is. Heaven does not answer to us, but it does answer to our Father in heaven and His Holy Spirit that dwelleth in us. When I needed a change in my life, I had to decide to desire God's will. I recognized the fire that was going on in my life, was no more than the Holy Spirit cleaning up what I had messed up. When Elijah called fire down from heaven, God already knew that Israel was turning their hearts back to Him. Therefore, Elijah had so much confidence in calling on God. He knew Israel had to put their will back into the order of God. The amazing thing about the sacrifice, all of the elements yielded to God. The fire consumed the burnt sacrifice and the wood, which is natures order. But when it came to consuming the stones, the dust and licking up the water in the trench, this act was a divine amazing order that could not be explainable through the most intelligent human mind. The fire sacrifice put Israel back in order with God. God caused the elements to work in a supernatural and phenomenal way. When supernatural and phenomenal things happen, God GETS HIS GLORY! Divine fire from heaven happens when all heaven and earth bows down to His power and authority.
Never under estimate the power, authority and order of God. When He looks at you, He sees His son Jesus. God hears His sons and daughters through the voice of Jesus. He desire for us to be able to call down fire from heaven and consume any residue that the enemy has imprinted in or on our life and territory. What an Awesome Father! Let us acknowledge the realization of our Father in Heaven. When God sends fire from heaven on life situations, don't look for it to happen the way you think it should. If we get out the way, He will not only allow fire to consume all of your faults, disappointments and discouragements, but also disburse such a mighty overflow of positive energy over your entire territory. By this, we know Satan has no legal right on our territory. Get Ready! Your specific blessing is already prepared hanging over your head. Since you know this... why don't you just "GRAB IT...AND PULL IT DOWN!" Don't let anyone tell you that God doesn't care about your situation. He is just waiting for you to call down fire from Heaven...Just watch His hand orchestra! WOW!
---
But Paul shook the snake off into the fire and suffered no ill effects" Acts 28:5
Luke the doctor is the author of this particular book. He tells us of his travels with Paul. They had come to a town called Malta, where the islanders showed them hospitality. Paul decided to chip in and help with the fire; after all, he was cold and soaked from the sea ride in. However, when he went to add some sticks to the fire a snake came out of the heat, bit him and held on. Then as the scripture says, "Paul shook the snake off into the fire and suffered no ill effects"
The islanders were waiting for him to swell up and die, but when they saw he did not they thought he was a god, soon would they find out he walked with God.
Today I am telling you, you need to shake off the snake. God is a God of word, of purpose and when he pours something into you, trust that you have the power to shake it off. God had a vision with Paul and he has a vision with you.
Let's identify the various poisonous snakes:
There will be the bites of jealousy. There will be someone who will be jealous of your walk and you will feel bad and feel tempted to get out of his or her way solely because you do not want to ruffle anyone's feathers. Get up and brush it off. If God called you there, keep walking. Remember they are not jealous of you, they are jealous that God chose you and you obeyed. Let God deal with them.
There is the bite of ungratefulness. There will be moments where you will go over and beyond the call to help someone and watch them walk away, ahead, without looking back and saying, "thank you". Remember Joseph in the book of Genesis when he was in jail and helps the two men out who had dreams, all he asked was that they remember him. They forgot him. Parents will watch their kids leave home and feel forgotten. Shake it off, God called you into their life to teach them, you fulfilled your purpose and God himself will show how proud he is of you and reward you as he rewarded Joseph.
The snakes of life bite us, not necessarily because we did something wrong, if you recall Paul was following God's will going to this island. Many of you are diligently trying to walk in God's will and its sad to say but some people are waiting for you to swell up and die. They are waiting for you to fail. They are waiting for you to fall into depression. They are waiting for failure. But like Paul, you can stand up and shake it off. See Paul couldn't die, God said he had to go to Rome, there was a word from God that needed to be completed. So a bite was not going to kill him.
And so it will be with you, the bite will not kill you. If God called you to it, he will pull you through it. If storms hit you will find that the rough winds will carry you. And if the serpent bites you will know that it wont kill you, it wont block you, it wont cause you to swell, you like Paul will get up and shake it off. To God be all the Glory.
RAISE YOUR HAND WITH ME.... NOW SHAKE IT OFF!
---
WOW July 2010
"For though a righteous man falls seven times, he rises again"
Proverbs 24:16
Everyday, someone loses their job, is diagnosed with an illness, suffers a horrible heart aching break up, is disappointed by a loved one, and is betrayed by someone they trust, did not make the team, or made the team they did not want to be on. Life is full of things that try to knock us over. It is easy to get discouraged and lose the motivation to move forward, but you have to remember it is just a temporary set back.
Life can be painful at times but it gets better when we realize that we can choose to stand up. And even better, when we realize that in our weakness the spirit of God strengthens us. Just when you think, life cannot get any worse a gust of spirit filled wind blows through the window giving you the power to stand up and go for round two. The blow of life brings forth complaints, and tears, but the rise that comes through the spirit of God is enough to make it all worthwhile.
Remember who you are in Christ. There is nothing God cannot do, he can do the impossible, but he is holding you accountable to do what you can do. Rise! No blow of life, no illness, no obstacle, no disappointment, and no person can keep you from the destiny God planned for you. God will turn every stumbling block to stepping-stones, every suffering moment into a molding of character and you will move forward in the victory that God has in store for you! So what you were knocked down, you are not knocked out. Rise! To God be all the glory!
---
---
Did you say your GRACE?
WOW By Sister Teresa Farnell
June 2010
"Do ye think that the scripture saith in vain, The spirit that dwelleth in us lusteth to envy? But he giveth more grace. Wherefore he saith, God resisteth the proud, but giveth grace unto the humble." James 4:6 kjv

Do you remember when you where about to sit down at the table and eat your dinner, suddenly mom would yell across the table, "Did you say your grace!", immediately you would stop what you are doing and pray over your food. I often wonder why mom would say "Grace" instead of "Prayers". Even when I began to mediate on the word "grace", it has a significant sound. I listen to the word grace over and over in my head to try to understand what my heavenly Father is telling me. The dictionary tells me that grace means a short prayer of blessing or thanksgiving before any meal, but then I ask myself the question "What grace has to do with my meal?" or Why not say prayer...this sound more sufficient. After reading the definition, I realize that this meaning was the eighth definition of grace, therefore it derived from the first meaning which states: beauty and charm, and the next was mercy...did I came to favor, but right before the eighth definition was the most gratifying definition: Divine love and protection bestowed freely upon mankind; the state of being sanctified by the favor of God; excellence or power granted by God.

We need God's grace because the flesh of man desires to sin. There is a constant war going on inside our bodies. The flesh against the Holy Spirit, neither wants to yell to the other. But this is where grace steps in. According to James 4:6 (kjv)... he giveth more grace when we are in a spiritual battle, especially when we become weak during the fight. Our heavenly father knows that we are weak...he created us...he knows that we have a spiritual war inside of us. Paul stated in Romans 7:18-25 (kjv), "For I know that in me dwelleth no good thing...when I would do good evil is present with me... Paul didn't just say these words to flatter us, he was actually dealing with a spiritual battle in his flesh. Most of us know that Paul was an eloquent writer and he also wrote most books in the bible. We also know that he once fault against the will of God. But when Paul humbled himself on the road to Damascus, grace stepped in and covered all of his imperfections. Grace is not merely a band aid to cover our faults. It is an aide to keep us protected in our heavenly Father's love, mercy and favor. Grace is always on the battle field to refresh us. Grace reminds me of the water jug that is stationery on the side of the race track. As soon as the runner becomes tired or about to give up, the water person gives them a cup of water than they are refresh ion to go back into the race. Grace merely steps in we come to the point of weakness or helplessness. As long as pride is dominating our thoughts, grace cannot bestow its protection on us. The main scripture above tells us that as long as we are handling the situation pride fully (trying to be perfect in the sight of man), God cannot give release His grace upon us...literally our heavenly Father is telling us to let him handle the situation, because when we are weak, this is when God's glory, power and strength can be magnified. So stop allowing those things you have tried to change keep you from reaching your destiny. Allow grace to lead your life to the path of righteous. Think about Paul in Romans 8: 21...he delighted in the law of God after his spiritual man. As long as your heart delight in pleasing God, His grace is sufficient for your imperfection. So on that note! "Did you say your Grace" also means, did you ask God to cover all the imperfections in today's meal?

By the way I forgot to explain to you the definition that was before the eighth definition, it was number 7...the number that our heavenly Father uses to demonstrate his perfection and completeness...in other words "IN GRACE" we are perfect and complete...WOW!
---
Happy Mothers Day!
May 2010
Then the king gave his ruling: "Give the living baby to the first woman. Do not kill him; she is his mother." 1 Kings 3:27
I love the story of the WISE RULING of King Solomon. Incase you don't know the story, I suggest you read it. It's an inspiring story for all mothers. Your probably wondering why I feel it's an inspiring story. There is a point in the story where the women bring their argument to King Solomon and he has to determine who the mother is.
Today, you can get a DNA or paternity test to determine who the child belongs to. However such technology wasn't around back then. As the story goes the King decides to cut the baby in half to give each mother a share, and one woman pleads for the other women to keep him if it spares his life. The scripture says, "the woman who's son was alive" But I have to wonder if she was the biological mother of the child.
Let me explain why. My grandmother was an exceptional woman. I recall the times I sat on the kitchen floor and watched her cook. And when my dad, her son, walked in the room; no words could explain the glow and love on her face. A few years ago she passed away of cancer and my father cried for months. He was an only child, although he had many brothers and sisters. You are probably confused. See my father was adopted. My grandmother for some reason could not have children, but that didn't stop her from being mother. Years later my fathers biological mother presented herself and I have to admit I felt as if I was betraying my grandmother if I called her "Abuela" which means grandma in Spanish. Yes, she is my biological grandmother, but the one I love and admire with the title of "Abuela" was Abuela Marta, the woman who raised my father with love.
There are a few women I know that for various reasons beyond their control have not had children, and they remind me of her. Biological mothers play an amazing role, but so do mothers of influence. I had no blood connection to this woman yet she inspires me till today, and I share her story with her great grandchildren and her name is in my family tree.
When Jesus was preaching he was informed that his mother and brothers were outside waiting for him. I don't believe he meant any disrespect to his mother but took the opportunity to teach. He questioned "who is my mother, and who are my brothers?" pointing to his disciples he said, "Here are my mother and my brothers" (Matthew 12:48-49) Those who do the will of the Father are family, and every woman who influences another in His name is a Mother of Influence. Happy Mothers day.
---
"BEHOLD I MAKE ALL THINGS NEW"
April 2010
I'm currently reading a book on Spiritual Leadership and there is this one chapter where they speak of certain leaders through out history, good and bad. As I traveled through the pages it was if the words tugged on my heart. One of the leaders the author spoke of was Martin Luther King Jr. Apparently his father was abusive and when his grandmother died he was so distraught he threw himself from a second story window in a suicide attempt. Abraham Lincoln was so estranged from his father he refused to go to his funeral. Eleanor Roosevelt was from a family of alcoholism, child molestation and abuse. There were many stories, but the highlight of it all was summed up eloquently by the author, so I will quote him.
" So many of history's great leaders suffered major failures, crises, and disappointments in their development as leaders that these traumas almost seem prerequisites to leadership success"
No experience, good or bad, is ever wasted. God uses it all. The harmful past molded the characters of our great leaders, only God could do something like that.
Do you feel that your past is holding you back from moving forward? No it isn't it is molding you. Do you feel your past has tarnished your image? No you are made in the image of God. I know its hard to get over your past so here are some points.
ACCEPT WHAT HAPPENED. If you don't you'll keep reliving it.
BURY THE PAST OR LIVE WITH ITS GHOST. Rehashing old hurts is like watching the same movie over and over expecting a different ending.
GET OUT OF THE BLAME GAME. Don't waste your time. When you blame yourself you multiply guilt and chain yourself to the past, and increase your already low self esteem. When you blame God you cut yourself off from His power.
STOP PUNISHING YOURSELF WITH THE "IF ONLY".
MOVE FROM PAIN TO GAIN. Healing takes time, so expect some anger, fear and sadness. Don't disown them; they're part of the process. But don't adopt them either; know when its time to move on. You can't walk backwards in the future.
NOW START LOOKING AT IT DIFFERENTLY. Ask "How did it make me stronger? What do I know now that I didn't know then? Don't focus on what you lost, but on what you gained.
INSTEAD, TRUST THE ONE WHO PROMISED TO "MAKE ALL THINGS NEW", AND MOVE FORWARD.
All of us have things we'd like to change of ourselves, but when God created us He said, "It was very good" (Gen 1:31) Start seeing you as God see's you.
---
What is it worth?
March 1, 2010
"And anyone who does not carry his cross and follow me cannot be my disciple." Luke 14:27
Want to know God? Want to have a deep meaningful relationship with God? I bet all have said yes, but I wonder if any have considered the cost or effort. When I travel through Biblical times and admire the faith of those who set a framework for us, I wonder to myself if I will rise to the challenge if faced with trial. So again I ask, want to know God? Want to have a deep meaningful relationship? Yes- I do, now its time to consider the cost.
Abraham was asked to give up his pride and joy, his son, and he was willing. Moses could've stayed in Egypt, the lap of luxury; instead he traveled the desert leading a group of people that for me seemed more of a head ache than grateful. Daniel had such great faith that he defied a king, at the cost of being thrown in the lion's den. Three young men were willing to be thrown into the burning furnace, whether God rescued them or not, because of their faith. David stood before a giant declaring he was going to hold the head of the giant that day. He didn't tremble; he went in charging at the giant, that's like watching a Chihuahua chase a Pit-bull. Then my all time favorite, Esther. Esther risked her life to go before the king with such faith that she said, "If I perish, I perish" (Esther 4:16)
It was in the toughest acts of faith that these people got the closest to God and found deeper purpose and meaning. You know the saying, "Does happiness taste as sweet if we do not experience sadness?"
"Should you then seek great things for yourself? Seek them not. For I will bring disaster on all people, declares the LORD, but wherever you go I will let you escape with your life." (Jeremiah 45:5)
A tough pill to swallow huh? However, I do love how God ends with a promise…go I will let you escape with your life. I don't bring this up to discourage anyone. Nor scare anyone away, but I have to speak the truth on the matter. Following Christ is not easy. You will make tough choices. You will stand alone in tough choices. You will not be understood by most and at times you will not agree with God, but He knows best. However it's in these silent moments where we feel we stand alone and misunderstood that demonstrate true courage. I don't want to be lost in the world confused with other faces, that's hiding, that's being a coward.
I want the faith to rise up to the challenge. Turn my church inside out and the world upside down. To raise my hand as Isaiah once did saying, "send me".
We can either watch others dreams or be the dreamer that changes the world. You might have given up on your dreams, but God has not given up on your dreams, he instilled them in you.
I like the way
Watchman Nee said it, "I have never met a soul who has set out to satisfy the Lord, and has not been satisfied himself." And to tie it with
Augustine's well-known quote, "You have made us for yourself and our hearts are restless until they find their rest in thee."
Want to get closer; closeness, finds purpose, rest, satisfaction amongst a long list of blessings. I say it's worth it. To God be all the Glory!
---
The Valley of Dry Bones
February 1, 2010
12 Therefore prophesy and say to them: 'This is what the Sovereign LORD says: O my people, I am going to open your graves and bring you up from them; I will bring you back to the land of Israel. 13 Then you, my people, will know that I am the LORD, when I open your graves and bring you up from them. 14 I will put my Spirit in you and you will live, and I will settle you in your own land. Then you will know that I the LORD have spoken, and I have done it, declares the LORD.' " Ezekiel 37
Take a walk with me into the Valley of Dry Bones. Just imagine the sound of the wind rattling the bones that carry no life. Everywhere you look; representation of death. Look to the right-dry bones; look left- dry bones. No laughing, no talking, no pitter patter of little feet. Nothing! Just dry bones.
Some of you are probably thinking; this is now not then. Every corner you're looking it seems that hope is at a lost. Only God can examine the depths of your heart to find the secret place that holds the valley of dry bones. You might have lost hope and accepted death in certain areas of your life. Some of you are saying, "It is what it is" and accepting failure, loss, depression, torment, trauma, pain. Some of you have taken your seat amongst the dry bones, others watch, loosing hope in just the sight. Some have seen the dry bones of their loved ones.
What are you telling your problem? Are you approaching God in your prayers with your problem or are you approaching your problem and telling it who your' God is. This scripture is for you. The LORD spoke to Ezekiel and said, "Prophesy to these bones and say..." and when he did what he was told, before his very eyes, tendons and flesh grew. God has power, and his glory is WOW... The children of Israel said, 11 ...Our bones are dried up and our hope is gone; we are cut off." The children of Israel had accepted their death.
But my God, your' God, our good God put his spirit in them and settled them in their own land. You may feel hope is gone, but God is saying "Prophecy" activate the word in your life. You think its over, but God is telling you "I will bring you back". Even in the Valley of Dry bones He can spring life. Its not over, he wants to hand you LIFE. If you're reading this today, it's a divine setup, you're not going to be locked, caged, and imprisoned nor are you going to sit back and watch someone else accept defeat.... God is going to lift you up and give you new life. "Prophesy!" He is going to bring you to Israel; your promise your purpose. 14 I will put my Spirit in you and you will live, and I will settle you in your own land. Then you will know that I the LORD have spoken, and I have done it, declares the LORD.'
To God be all the GLORY!
Devotional inspired by the sermon given by God to Pastor William Gonzalez of Iglesia Bautista Emanuel Church in Bpt, CT
---
Do I have any worth?
January 2010
I praise you because I am fearfully and wonderfully made; your works are wonderful, I know that full well. Psalm 139: 14
I haven't been feeling very worthy lately, so I spent some time reflecting on my children and this very true story came to mind. While in the department store, a few years ago, sifting through the clothing racks my head was deep in thought of the new opportunity that was knocking at my door, a job interview. I wanted to make a good impression and I wanted to look professional, and at the time I didn't care how much it was going to cost me.
Me... the picky person that I am, had the look envisioned in my head it was just a matter of time before I found it. I was on a mission and excitement overwhelmed me. About twenty minutes in the store I found a blouse that wasn't quite my color so I held it up and said, "Uli how do you think mommy will look in this?" and wouldn't you know it, no response. I looked down and he was gone. I tried not to panic at first and walked through the isles of the toy section hoping to find him; he wasn't there.
It didn't take long for my heart to race faster than my legs as I ran down the isles of the department store screaming his name. I didn't care who heard me, or what people thought of me. Every possibility of the worst was shooting through my mind. I was on the verge of a breakdown when I suddenly looked down and saw two feet poking out from the bottom of the clothing rack. When I separated the clothing, there he was with his hands over his mouth trying to contain himself from laughing while he hid from me. He was playing hiding go seek.
All of a sudden nothing else mattered and everything had lost its importance. No price is too high for a parent to pay to redeem her child. No energy too great, no effort too demanding. A parent will go to great length to find her offspring, to find her heart that walks the earth in a small package.
So will God. He brought me back to that moment, and then reminded me of how much I reflected His image in that moment.
God's greatest creation is not the majestic mysterious space we explore, or the wonders of the caverns that carry jewels and diamonds. It's not the blue berry shaped world that spins in space in perfect order. It's you and I; we are his greatest possessions. I don't think we will ever fully grasp the passion that God has for you and I; we are wonderfully made by His loving hands and His passion is for us. Suddenly I feel worth something, I hope and pray you know how much you're worth as well. To God be all the Glory!
---
Tis the Season!
December 2009
Its Christmas time! The very day after Thanksgiving I put up my Christmas tree. It was such a perfect day. The kids didn't argue and I took pictures and videos of them acting silly around the tree. And as a proud parent I shared the pictures and people wanted to know why we are so happy?Can't say that I blame them. The layoffs that were introduced a couple of months ago are going into effect this month. I had one friend call me up crying that she blurted out profanity on a company conference call when they told her that her last day was Christmas Eve. I have another friend who has been searching for the past three months and not a glimpse of hope or promise.
Tis the Season for joy and celebration during the time without a paycheck or a sudden all time peak in expenses. Ugh! How can anyone really celebrate? Have you ever read the story of the Philippians jailer in the book of Acts? While the jailer slept there was an earthquake that shook the jail and opened the doors to where the prisoners were. "The jailer woke up to see the prison doors wide open. He assumed the prisoners had escaped, so he drew his sword to kill himself." Acts 16:27
He was as good as dead in his eyes. For a brief second he woke up and saw the prison doors wide open and thought they all got away and it was only a matter of time before they would execute him for failing to do his job, in fear of the death that he thought awaited him he drew his sword. Can you relate? Have you lost hope? Does it seem like all is at a loss? Did you wake up to a world where the ground trembled and the doors to your nightmares have opened?
The story continues. Seconds before the Jailer could pierce himself, one of the prisoners stepped out and asked him not to kill himself that no one left, all the prisoners were there. The Jailer, badly shaken, recognized the man who spoke. It was Paul, who was wrongfully accused and placed in prison for no reason, yet he was happy. If you read the story Paul and Silas were beaten then thrown in jail and were singing before the earth quake.
The Jailer already knew what it felt like to feel dead inside, and here was an opportune moment. Just seconds before the jailer tasted his death, what better moment to put the value of life in perspective. This time he was going to do it right and wanted what he knew Paul had, so he ran to his feet and said, "Sirs, what must I do to be saved?" 31 They replied, "Believe in the Lord Jesus and you will be saved, along with everyone in your household."
It never fails that when people give up, that's when hope is arriving at the door, and they miss it. Take Romeo and Juliet for example, they jumped too soon to conclusions. Don't jump to conclusions it's not the end, don't miss out on hope. And there is a way to be happy, just follow the jailer's example and take hold of your joy this glorious season. It's going to be ok. To God be all the Glory!
---
How do we respond to the attacks?
November WOW
16I am sending you out like sheep among wolves. Therefore be as shrewd as snakes and as innocent as doves Matthew 10:16
There are a few things we need to grasp here when reading this scripture.
1. There is something we need to understand
a. We need to understand that we walk in a reality filled with wolves. Hunting us down to attack us physically, spiritually, and emotionally. No one said that being a Christian was going to exempt us from battle and put us on a prosperity high. You are going to be attacked, there is a real battle and we need to understand that.
2. There is something we need to identify
a. We need to identify the emotions we feel when we are attacked. Eph 4:26 "In your anger do not sin. Do not let the sun go down while you are still angry" Anger, pain, fear, abuse, deception, confusion, anxiety, tension, desperation, profound depression, a fallen feeling, disappointment. You will feel many of these emotions when under attack. Don't tell me you don't get angry when someone is talking about you, the real question is how are you going to deal with them? Some Christians are under the misconception that they need to suppress these feelings, that is deception. Things upset God, Jesus got angry, you too will go through the motions because you are made in his image. When you are attacked your going to feel it, identify it and deal with it
3. There are something's we need to Remember.
a. Now that you understand and identify it there are three things you need to remember.
i. Isaiah 43:2 You are never alone "when you pass through the waters I will be with you; and when you pass through the rivers, they will not sweep over you. When you walk through the fire, you will not be burned; the flames will not ablaze you
ii. Romans 8:31" what then, shall we say in response to this? If God is for us, who can be against us?" When someone attacks you, you need to remember that they are waging war with God who is with you
iii. Romans 8:37 "No, in all these thing s we are more than conquerors through him who loved us" NO ATTACK WILL SEPARATE YOU FROM GOD. However, if you forget this and allow your emotions to control you; that is a different story.
iv. Romans 8:28 " and we know that in all things God works for the good of those who love him, who have been called according to his purpose" this includes the attacks. God will bring much good of this current mess.
v. Lastly Eph 6:11-12 put on the armor of God. No one understands their strength until they have fought prepared in battle, fully equipped to win.
4. Now we must integrate this knowledge in our walk.
a. 1 Peter 5: 6-11 is a good read. Be on your guard. This is a constant battle, don't turn back and stand firm in your faith. Understand that the battle is there, identify your emotions, and remember Gods word. To God be all the Glory.
---
WOW!
Woman of Wisdom
Evangelist Teresa
FATHER DO YOU HEAR ME?
October 1, 2009
"If I regard iniquity in my heart, the Lord will not hear me: But verily God hath heard me; he hath attended to the voice of my prayer." Psalm 66: 18-19

Isn't it strange how we desire to receive answers from our prayers no matter what. Even though we fail to realize that God does not hear a sinner's prayer. We think grace and mercy take care of our faults ...it does. What is grace and mercy? It is no more than the divine love and unmerited favor from God. This is not something we earned or deserved. It is our heavenly Father's gift to us through the blood of Jesus Christ. The writer of psalm 66 needed God to hear his prayer, but he knew that there was a condition that he had to be in order for God to actually hear him. Therefore, the writer searched his heart to see if he was entertaining or acting on any wickedness or sin. Sometimes Christians take it for granted that God will always hear them. Grace and mercy are attributes of God's character and cannot be set apart from Him. Therefore, God's grace and mercy is revealed when we recognize our sins and confess them. We must have a clear line for us to connect with God. His grace and mercy can only operate through repentance and turning from our wicked ways.
Here is a scenario: The telephone gives us an opportunity to hear others from all over the world, but when problems arises in the communication lines, it is difficult to call on or be heard by the person on the receiving line. Therefore, most of the time we would check with the telephone company to find out the problem, so the receiver can hear us. Now if the problem in the lines does not clear, you cannot call or receive communication through those lines.
Listen; when we pay attention to sin and act on it, we cause static between our communications with the Father. He can no longer receive our prayers, so we have to clear the lines immediately by searching our hearts for any unconfessed sin. It doesn't matter if you have been saved a few months or many years, sin blocks the communication airways to the Father. Now you may be wondering to yourself, "Did God really hear me?" Only you can answer that. Unconfessed sin blocks the airway for our prayers to be heard by God. You may say to yourself "I haven't sinned?" If you have entertained any wickedness or sin in your life, even evil company and communication causes our prayers to be blocked from our Father's ears. A clear airway not only open our Father's ears, but also, open the pathway for heaven and earth to listen to our heavenly Father.
We must remember that sin separates us from God. Remember Jesus on the cross; through 33 years of his life, he called God his Father, until he took on the sins of the world on the cross. During that moment, he could no longer feel the protection and presence of the Father, because of our sins. Remember when Jesus said, "My God, My God, why has thou forsaken me?" The answer is very clear. The sins that Jesus took on of the world separated him at that moment. You see God means what he says. He does not hear a sinner's prayer. Let us not take our sins casually, for sin stinks in the nostrils of God. A daily confession keeps the ears of the Father opened for our protection. WOW!

WOW!
Woman of Wisdom
Evangelist Teresa

"Let this mind be in you, which was also in Christ Jesus: Who...he humbles himself, and became obedient unto death; even the death of the cross." Philippians 2: 5-8
"A mind is a terrible thing to waste," believe it or not...but it is true. The mind is the battle ground for the soul. Therefore, we must desire to have our mind purified. Most of our battles of spirit and flesh start with the mind. Last month we talked about fasting and making ourselves receptive to the Grace of God. It is through fasting that we began to offer our will to God, control the passions of our flesh; and purify our inner mind and heart. A wasted mind entertains fleshly passions and desires, which leads to habitual behavior and anxiety. It is the inner mind, heart and spirit (Soul) that knows that God exists. We can see God only with our inner mind, communicate with God by prayer, and hear God; this inner mind is called "nous" in Greek. "Nous" means the principle divine reason; inner mind. The divine reasoning comes from our creator "God".
Only through divine reasoning we can truly know the purpose and will of God. This level of reasoning can be obtained through the purification process, which includes fasting, but not set apart from meditating, reading the word, prayer and obedience. Our passions cloud the nous. In order to see, hear and know God we have to allow cleansing of the mind. When I think of cleansing the mind, I think about driving a car in stormy weather, the wind hitting the windshield, the fog blocking my view and anxiety attacking my decision. Then a battle starts in my mind; should I go on or should I pull over. The best thing for me to do is to pull over and wait for all the destractions to mild down, so I can see clearly. Our mind does the same thing. If we try to make decisions without allowing the battles of our mind to clear up, then we are destining to be hit by a tragedy. The nous is the battle ground of our passions and desires. Satan is well aware of our constant battles, therefore we must covet the purification process. When Adam was created his mind functioned fine. He walked in the garden with God, and he knew Him, but as soon as he looked toward the ability to understand with his intellect, he walked away from God. His mind became clouded and focuses on his flesh. His own will overshadowed God's will. His mind became clouded. The more we look away from God, to our own way of thinking, the more we will have battles with our passions and desires.
So, through fasting we begin to lift the veil to uncover our clouded mind. There will be a struggle because the "flesh" wars against the "spirit, but at the same time a healing of the nous is taking place. In the struggle we are redirecting the passions and desires toward Christ, only then can they be properly used. In our fasting we're seeking to redirect the passionate aspects of the soul away from things of this world and more so toward God. This is called "transformation".Transformation takes place when the mind is being renewed, therefore be careful what you entertain in your mind, because it is in the battles of the mind that determines what resides in our hearts and what resides in our hearts determines the destiny of our soul. WOW!
---